Behind the Scenes– Meet the Crew
Local Content Manager at Tubetown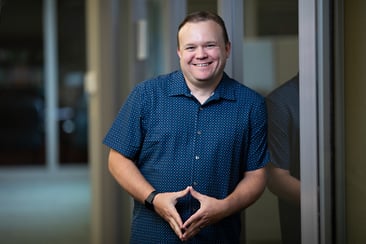 Marcus joined Ritter Communications in 2008 to create a local content channel, Tubetown. He officially launched the Tubetown brand and channel in 2011. Over the next few years he successfully expanded Tubetown to West Tennessee in 2013, launched Tubetown Live in 2014, expanded Tubetown to live streaming in 2016 and launched the Tubetown App for Amazon Firestick in 2019.
Marcus is an Arkansas State University graduate of the Radio/TV program. Before joining Tubetown, he spent 9 years (1999-2008) at KAIT as a newscast producer and in creative services. While at KAIT, he won multiple national awards which included the ABC Alpha award. He is the former executive producer of the Arkansas State Coaches Show for college football & men's basketball.
When not at work, Marcus enjoys watching anything related to the Arkansas Razorbacks, grilling and smoking meat, watching movies and professional wrestling and spending time with his family. He also cherishes sarcasm and loves a good meme.
Associate Producer at Tubetown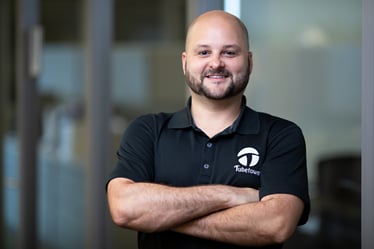 Brandon joined Ritter Communications in 2009, working in multiple positions including Customer Service, Billing Specialist, Business Account Rep and Project Manager. He began working at Tubetown in 2013 as the Associate Producer. He creates Tubetown's programming schedule, directs live events, produces commercials, manages the voice over talent and also does internal projects including training videos.
Brandon attended the University of Memphis and Arkansas State University. While there, he obtained a Radio/TV degree with an emphasis in Broadcast Journalism.
When Brandon isn't at work, he enjoys watching sports, cooking, playing video games, writing, podcasting, video editing, and all things University of Memphis and Arkansas State University.